Liferail Systems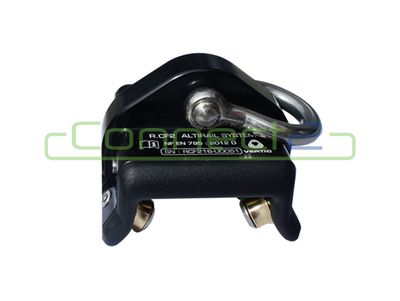 Connect2 Liferail Systems by Safemaster: The Pinnacle of Versatile Safety Solutions
When it comes to ensuring utmost safety in elevated workspaces, Connect2 Liferail Systems are your all-encompassing solution. These systems offer the highest degree of mobility, coupled with minimized risks, making them ideal for a broad range of applications—from rooftop and under-soffit operations to inclined slopes and even swinging stages.
Key Features:
Multiple Applications: Whether you are working on rooftops, above machinery, on inclined slopes, or performing abseiling tasks, the Connect2 Liferail Systems offer safe access and secure anchorage across diverse environments.

Quality Materials: Manufactured from high-strength, industrial-grade aluminium, these systems are built to last and to withstand challenging operational conditions.

Limited Deflection, Greater Safety: Unlike traditional lifeline systems, our Liferails are engineered to limit deflection and, subsequently, free-fall, thus ensuring superior safety.

Open Track Design: Our systems feature an exclusive open track design, allowing for easy and fluid movement across the rail.

Universal and Horizontal Options:

Connect2 Universal Liferail Systems: Ideal for both flat and inclined surfaces, these systems come with a brake option on the carriage for optimal safety on slopes. They also incorporate rail bending and switches for seamless multi-directional movement.
Connect2 Horizontal Liferail Systems: Unique in their ability to span large distances between supports, these systems are also suitable for incorporating swinging stages.
Compliance and Testing:
Our products meet and exceed all current legislative safety standards, offering the necessary features to achieve top-notch safety performance.
Additional Requirements:
The use of Connect2 Liferail Systems mandates accompanying safety equipment, such as harnesses and energy-absorbing lanyards, to ensure comprehensive fall prevention.
Service Excellence:
Customized Designs: Our in-house team of Designers and Engineers is equipped to provide a tailored solution, specific to your project needs.

Nationwide Installation: Our specialized technicians are available across the nation to ensure rapid and efficient installation of your customized safety solution.

Complementary Safety Products: Alongside the Liferail Systems, Safemaster offers a complete range of other safety products to provide all-round protection.
For a comprehensive, flexible, and safe elevated working solution, look no further than Connect2 Liferail Systems by Safemaster. Your safety is our mission.