Home

/

Climb2 Mini Fixed Ladder 1350mm
Climb2 Mini Fixed Ladder 1350mm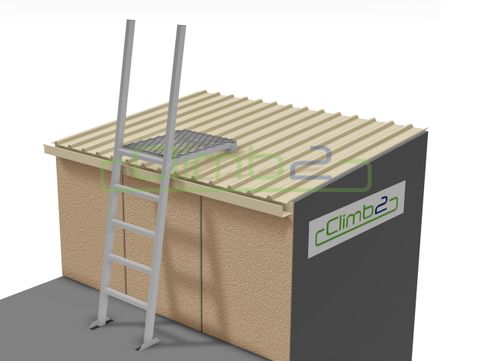 Contact our sales team for pricing
Description
:: Our modular ladder system provides safe and easy access to elevated areas such as roof tops, ceiling spaces and maintenance platforms.
:: Aesthetically pleasing lightweight robust aluminium construction, affording ease of installation (as no welding is required on site).
:: Includes step through stile, landing platform for access from flat surface to roof surface.
:: Rated for single person operation only (150 kg).