Home

/

Climb2 Step Ladder 5.1m - 6.0m with
Climb2 Step Ladder 5.1m - 6.0m with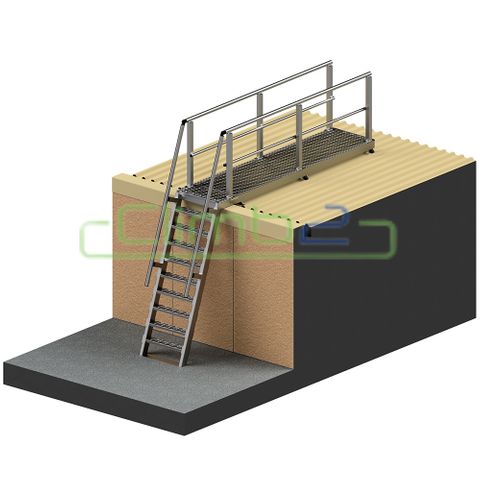 Contact our sales team for pricing
Description
:: Lightweight [making installation a breeze], robust aluminium construction ensures minimal maintenance.
:: Revolutionary modular step ladder that can be assembled on site.
:: No accurate premeasures are needed, and it is comes in a flat pack and can be cut to size on site.
:: No more welding needed on site, as the steps are fully adjustable.
:: Light weight means a crane is no longer needed to lift into place.