Plant Platforms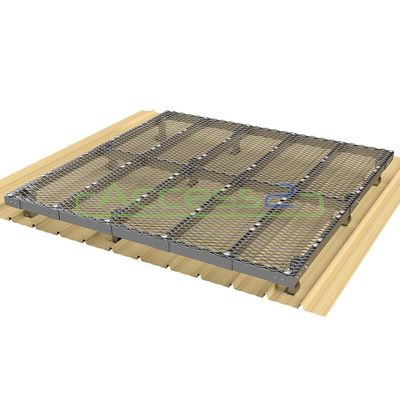 Access2 Plant Platforms by Safemaster: Lightweight, Low-Profile, High-Performance
When it comes to optimizing rooftop spaces, Access2 Plant Platforms are the architects' choice. Designed to mount on a variety of surfaces, they are ideal for any roof or structure, providing not just aesthetic coherence but also enhanced safety and structural benefits.
Key Features:
Architectural Synergy: Often grouped together on rooftops, these platforms reduce roof penetrations while amplifying aesthetic appeal and safety features.

Marine-Grade Aluminum Construction: Built with premium materials, our plant platforms are a mesh and skeletal structure that weighs 75% less than traditional steel platforms.

Load Distribution Excellence: Our unique design ensures even weight distribution, reducing strain on roof structures, even when loaded with multiple units.

High Load-Bearing Capacity: Capable of handling loads from 2.5kPa to 5kPa, and adaptable for even greater requirements, our platforms outperform structural steel alternatives.

Longevity Assured: All aluminum components and stainless-steel fixings come with a 20-year warranty for peace of mind.
Additional Options:
Customizable Features: Choose from a wide range of add-ons like Handrails, Screens, Louvers, and Acoustic Screens.

Aesthetic Integration: Our platforms can be powder coated to harmonize with the color scheme of the roof and surrounding elements.
Service Highlights:
Expert Design and Engineering: Our team of specialists is ready to collaborate with builders, engineers, and mechanical contractors for a custom-tailored solution that meets your project's unique requirements.

Quick Deployment: Thanks to our modular design, we maintain a stock of ready-to-go platforms for immediate dispatch. Our national team of Specialist Technicians ensures quick and professional installation.
Discover why Access2 Plant Platforms are revolutionizing rooftop utility management. Whether you're an architect, builder, or facility manager, these platforms offer you a custom-fit, visually appealing, and exceptionally durable solution for all your rooftop needs.