Anchor Systems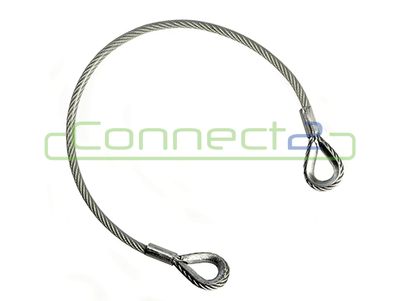 Connect2 Anchor Systems by Safemaster: Your Foundation for Uncompromised Safety
When it comes to the challenging work of maintaining gutters, servicing rooftop equipment, installing solar panels, or engaging in abseiling, nothing is more critical than ensuring utmost safety. The Connect2 Anchor Systems by Safemaster are engineered with this exact purpose in mind—providing a cost-effective yet high-quality solution for all your vertical access needs.
Core Features:
Resilient Materials: Crafted from premium-grade Stainless Steel, each Connect2 Anchor offers extraordinary resistance to dynamic and residual forces, in compliance with current industry standards.

Energy-Absorbing Design: Our anchors are uniquely designed to absorb energy during a fall, thus reducing impact forces and safeguarding both the user and the structure.

Traceability: Every Connect2 Anchor comes with a batch number for traceability, ensuring the highest level of quality and accountability.
Essential Add-Ons:
Comprehensive Safety Kits: For complete fall prevention, we recommend the use of our CatchU Safety Kits, which include a safety harness, rope line, and an energy-absorbing lanyard.

Temporary Anchors: Need a short-term solution? Our temporary anchor systems can be applied to various applications, offering the same level of safety as their permanent counterparts.
Compliance and Customization:
Regulatory Adherence: Each of our anchor systems is designed to meet or exceed current industry regulations and standards for safety.

Tailored Solutions: Given that anchor systems are foundational in the hierarchy of control, we prioritize providing custom designs that maximize safety specific to your application.
Service Benefits:
Expert Guidance: Our specialist Designers and Engineers are available for consultations to provide a comprehensive, tailor-made design for your projects.

Nationwide Installation: Our national team of Specialist Technicians stands ready to provide prompt installation of your custom-designed solution.

Full-Range Safety Products: We also offer a complete array of height safety products for an integrated, holistic safety environment.
Choose Connect2 Anchor Systems for an unshakeable commitment to safety. When you're elevated, we keep you grounded.