Home

/

Fixed Ladder Systems
Fixed Ladder Systems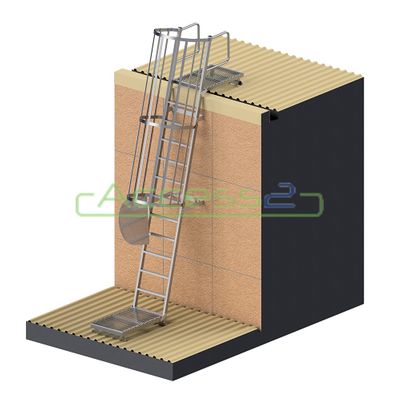 Climb2 Ladder Systems: Elevating Safety and Accessibility to New Heights
Discover a world of ladder solutions tailored to fit your specialized needs with Climb2 Ladder Systems. Our expansive range features Modular Fixed Ladders, Pull/Fold Down Ladders, and Concealed Ladders, each meticulously designed to provide secure and straightforward access to elevated spaces such as rooftops, ceiling cavities, and maintenance platforms.
Key Features:
Precision-Engineered Design: Every Climb2 ladder is crafted with precision and profiled to maximize safety, giving maintenance staff the confidence they need to perform their tasks efficiently.

High-Strength Construction: Manufactured from industrial-grade aluminum, our ladders are as sturdy as they are lightweight. The ergonomic, non-slip design adds an extra layer of safety while maintaining aesthetic appeal.

Versatile Configurations: Our proprietary Modular Ladder System can adapt to a wide range of scenarios, including the optional integration of a fall protection ladder arrest system tailored to the ladder's height and specific use.
Additional Benefits:
Effortless Assembly: Our modular, prefabricated components streamline on-site assembly, eliminating the need for welding and reducing installation time.

Comprehensive Safety: For enhanced fall protection, Climb2 ladders can be easily integrated with our Connect2 Vertical Lifeline systems.

Compliance and Warranty: All Climb2 products exceed stringent industry standards and come with a 10-year warranty for added peace of mind.
Service Highlights:
Tailored Solutions: Our team of seasoned Designers and Engineers collaborate with architects, builders, and facility managers to deliver a customized ladder solution that fits your project's unique requirements.

Ready Stock Availability: With a vast inventory of ladder components at hand, we're prepared to dispatch orders quickly to our nationwide team of Specialist Technicians for prompt installation.
Choose Climb2 Ladder Systems for a reliable, customizable, and above all, safe climbing solution that stands the test of time.