Home

/

Davits & Roof Jockey Systems
Davits & Roof Jockey Systems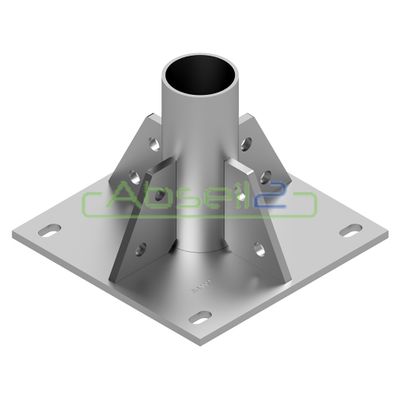 Abseil2 Engineered Davit Systems and Mobile Roof Jockey/Davit Systems by Safemaster
When traditional access solutions fall short, Safemaster's Abseil2 Engineered Davit Systems come into play. Custom-engineered to grant technicians access to areas where architectural elements like frameless glass and delicate facades cannot bear the weight of ropes, these Davit Systems are your go-to for tasks such as window cleaning, facade repairs, and emergency rescues.
Features:
Versatility: Suited for a multitude of applications, including difficult-to-access and confined spaces.

Customized Solutions: Components are interchangeable, allowing for custom configurations based on your unique requirements.

Safety-First Design: Rigorously tested and compliant with all current legislative standards, our Davit Systems offer peak safety performance.
Abseil2 Engineered Mobile Roof Jockey/Davit Systems
Portable and Lightweight: Specially designed for spots that are otherwise difficult to access, these systems are both portable and lightweight.

Multiple Anchoring Options: Choose from weighted systems that require no anchoring, or connect to a rail system for additional stability—ideal for metal roof applications or tight spaces.

High Glass Curtain Wall System: Our mobile Davit systems include a unique setup for curtain walls, incorporating platform and ladder access.

Compact Storage: Systems dismantle easily into small components for convenient storage.
Additional Benefits:
Swinging Stage Compatibility: Both our Davit Systems and Mobile Roof Jockey/Davit Systems can be adapted to incorporate a swinging stage.

Comprehensive Service: Our expert Designers and Engineers can fully tailor these systems to meet the specifics of your project. Once designed, our nationwide team of Specialist Technicians are on standby for swift and efficient installation.
Invest in Safemaster's Abseil2 Engineered Davit Systems for a versatile, custom-fit, and compliant solution for all your high-elevation needs. Whether you're in need of routine maintenance, emergency rescue, or specialized access, these Davit Systems provide the safety and flexibility you require.