Home

/

Roof Access Hatches & Panels
Roof Access Hatches & Panels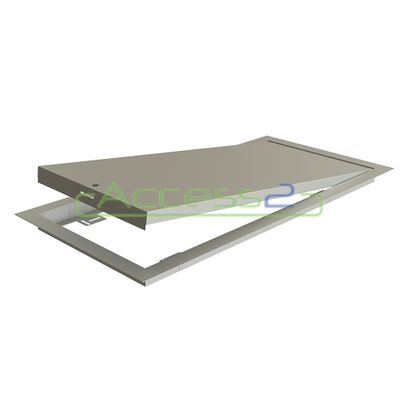 Access2 Roof Access Hatches by Safemaster: Versatile, Secure, and Customizable
When it comes to enabling secure internal rooftop access for maintenance staff, Access2 Roof Access Hatches stand as the ultimate solution. These hatches serve as controlled entry points for accessing plant or equipment on multi-level buildings and can be expanded to include ceiling ladders and hatches or extendable stile access ladders. Tailored options are also available for unique applications such as rooftop terraces, wine cellars, airtight clean rooms, and more.
Key Features:
Broad Range of Options: From standard hatches with twin gas struts to double insulated, sliding, fire-rated, and premium aluminum models, our hatch range offers a solution for every type of structure, metal deck roof profile, and concrete hob.

Aesthetic Versatility: All hatches can be colored to blend seamlessly with the surrounding environment, maintaining the integrity and visual appeal of your rooftop.

Innovative Design: Our insulated, dual-skin hatches minimize noise penetration, while sliding hatches offer unobstructed entry points. Available in a variety of sizes to meet your specific needs.

Safety Certified: Access2 Fire Rated Hatches are manufactured in compliance with ISO9001 and rigorously tested to meet stringent EN standards. Each hatch comes with a TÜV NORD certificate, Aboma safety mark, and KOMO® certificate for added peace of mind.
Service Excellence:
Expert Consultation and Design: Our seasoned team of Designers and Engineers can work closely with you to create a hatch configuration that suits your specific project needs.

National Installation Team: Our network of Specialist Technicians are spread across the country, ready for immediate dispatch and installation of your custom solution.
Choose Access2 Roof Access Hatches for a convenient, secure, and aesthetically pleasing way to access your elevated spaces. Whether your project calls for standard or specialized hatches, our expansive range and customization options make it easy to find the perfect match for your needs.