Home

/

Skylight Protectors
Skylight Protectors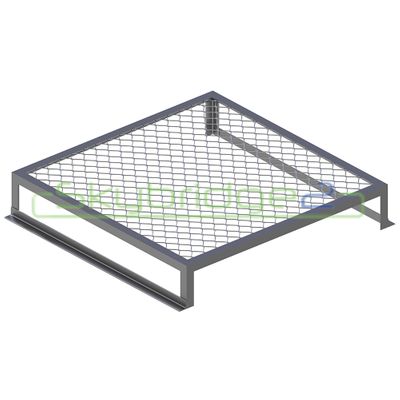 Skylight Protectors by Safemaster: Ensuring Safety from Above
In the modern architectural landscape, skylights are both an aesthetic feature and a functional necessity. While they fill spaces with natural light, their delicate construction poses potential risks for maintenance personnel and other workers operating on rooftops. Safemaster's Skylight Protectors are designed to serve as a robust shield over these vulnerable areas, providing a reliable safety net without compromising on the beauty and functionality of your skylights.
Key Features:
Superior Materials: Made from high-strength materials that are resistant to weather, corrosion, and UV rays, our Skylight Protectors offer longevity with minimal maintenance.

Safety First: Engineered to meet or exceed all regulatory and safety standards, our protectors can withstand heavy impacts, thereby reducing the risk of accidental falls through skylights.

Aesthetically Pleasing: Our protectors are designed with aesthetics in mind, blending seamlessly with your existing architectural elements. They do not obstruct light flow and can be color-matched to your specific requirements.
Custom Solutions:
Versatile Applications: Whether your project involves dome-shaped skylights, pyramids, or flat glass variants, our custom designs ensure a snug fit for any type or size of skylight.

Consultative Approach: Our team of expert Designers and Engineers will work closely with you to develop a solution tailored to your specific needs and challenges.
Installation and Support:
Efficient Installation: Our national team of Specialist Technicians are ready to install the Skylight Protectors, offering a quick, hassle-free setup without affecting the structural integrity of your roof.

User Training: We provide comprehensive documentation and optional on-site training to ensure your team knows how to safely navigate areas around the installed protectors.
Value-Added Options:
Compatibility: Our Skylight Protectors can be integrated with Safemaster's other safety products, such as walkways and anchor systems, to create a holistic safety ecosystem for rooftop operations.
Safemaster's Skylight Protectors not only preserve the integrity of your skylights but also ensure an unbreakable safety barrier, keeping your employees secure while they work at heights. Choose Safemaster for a brighter, safer workspace.