Home

/

Signage, Fixings & Hardware
Signage, Fixings & Hardware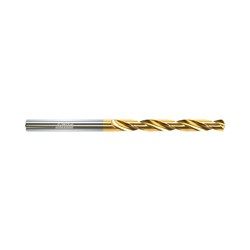 Signage Fixings & Hardware by Safemaster: Quality, Durability, and Versatility for Every Signage Project
When it comes to ensuring that your signs are securely and properly mounted, don't settle for anything less than the best. Our Signage Fixings & Hardware category offers an extensive range of top-quality screws, rivets, signs, tags, and drill bits designed to make your signage installation seamless, secure, and long-lasting.
Key Features:
Comprehensive Selection: From screws and rivets to a variety of signs and tags, we've got all the hardware you need in one place. Our range is suitable for various applications, whether you're installing industrial signage or decorative plaques.

High-Quality Materials: Our hardware is crafted from premium materials that stand up to the elements and ensure maximum durability. Say goodbye to rust, corrosion, and wear-and-tear.

Versatile Applications: Our fixings and hardware are not just versatile in material, but also in application. Whether you're working on wood, metal, or concrete surfaces, we've got you covered.

Precision Tools: Our selection of drill bits are designed for maximum efficiency and accuracy, ensuring that your signage is mounted perfectly every time.
Additional Benefits:
Color-Matching: Need your fixings to blend seamlessly with your signage? We offer a range of finishes and colors to match your specific aesthetic requirements.

Safety Compliant: All our products meet rigorous safety standards, ensuring that your installations are secure and reliable.
Service Highlights:
Expert Consultation: Not sure what you need? Our team of knowledgeable experts can guide you to the perfect solution for your project, ensuring optimal performance and safety.

Ready to Ship: Our extensive inventory means that your order is ready to ship as soon as you need it, ensuring minimal downtime for your projects.

National Installation Team: Need help with installation? Our nationwide team of skilled technicians can ensure your signs are securely and properly installed.
Trust Safemaster for all your Signage Fixing & Hardware needs. With our robust selection, commitment to quality, and outstanding customer service, we're your one-stop-shop for all things signage.